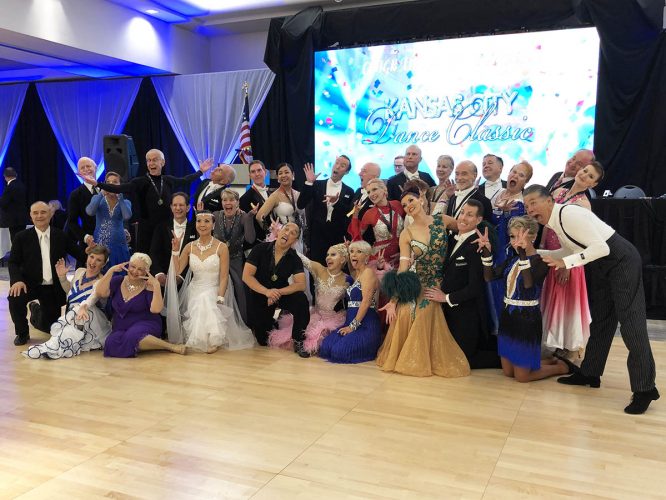 National Qualification Waived for 2022 USA Dance National Ballroom DanceSport Championships 
The USA Dance Board of Directors has voted to waive the qualification requirements for the 2022 USA Dance National Ballroom DanceSport Championships and invites all athletes to take part in this exciting event. This is in response to COVID  travel restrictions imposed by local governments, and limited attendance at National Qualifying Events.
As announced at the Annual General Meeting, the 2022 United States DanceSport Ballroom Championships, April 1-3, will be a unified Nationals, organized by the National Organizing Committee led by President Ken Richards and chaired by Ann Durocher. It will include Amateur, Professional, Collegiate, and Pro/Am National Championship events along with a Social Dance, Collegiate Team Matches, Workshops, and a Professional Show.  
Providing a great venue for a jam-packed weekend of dancing, the Wyndham Grand Pittsburgh Downtown, near Heinz Field, is the perfect home base for exploring this thriving epicenter for sports, arts, culture and outdoor activities. From cultural discoveries to sporting events, and fine dining to family fun, Pittsburgh's bustling downtown landscape offers attractions, activities, and entertainment for all tastes.
Check out the beautiful venue and surrounding area at https://www.wyndhamgrandpittsburgh.com/  Watch for regular updates at https://www.usadancenationals.org!
Islanders DanceSport Championships and Camp
Islanders DanceSport Championships will kick off the 2022 competition calendar for USA Dance. This Registered Event takes place on January 15, 2022 at the beautiful and convenient Doubletree by Hilton Hotel Newark Airport. The Championships will include competitive events for Kids, Youth, Adults, Solo Dancers, Teacher/Student, Collegiate, Seniors, and Pro-Am Competitors.
Additionally, on January 16th the organizers will host a USA Dance sanctioned Training Camp at the Olympia Activity Sport Center in Staten Island, New York. The camp will feature workshops, private lessons, and practice rounds taught by top dance coaches and choreographers from all over the world.
 Learn more about both at https://www.islds.com/
New WDSF RLS Administrator & International Advisor
President Ken Richards has appointed Katusha Wilder to act as the new WDSF Registration and Licensing System (RLS) Administrator and International Advisor. In this new role, Katusha will help the Professional, DanceSport-Ballroom, and DanceSport-Breaking Vice Presidents manage the application process for international athletes, adjudicators, and competition organizers who are applying to take part in the WDSF International sports programs. Katusha can be reached at international-advisor@usadance.org
The Board of Directors, upon the recommendation of the Professional Dance Council, has voted to amend the DanceSport Rulebook and reestablish the position of DanceSport Rules Official to help the Chair of Adjudicators and the organization ensure that all National Qualifying Events and National Championship events are fully compliant and being operated in the best interests of our athletes and our National Sports Programs. Those who are interested in serving in this new position should email pdc@usadance.org
The DanceSport Council, upon the recommendation of the Director of Education, has suspended for the remainder of the season, the rule prohibiting adjudicators from teaching at camps within 14 days of a competition. This decision was necessary, given the number of competitions, many holding National Championship events, that would have made it impossible for USA Dance Academy to sanction any athlete development camps until late December. For more information on upcoming dance camps please email Director of Education Renata Shvarts at pro-council2@usadance.org
The Board of Directors, in order to promote the growth of certain underdeveloped membership categories, has taken the following steps:
Professional Athlete Membership fee is reduced to $25 for 2021 and 2022. Those current members who paid the full price will have their membership extended to December 31, 2022
Pro/Am Amateur (who only compete in Pro/Am categories) Membership fee is reduced to $25 for 2021 and 2022. Those current members who paid the full price will have their membership extended to December 31, 2022
DanceSport Coach Membership fee is reduced to $25 for 2021 and 2022.
All Special Olympic Membership fees are reduced to $10 for 2021.
Scalora DanceSport and USA Dance Academy are teaming up to bring the DanceSport industry one of the most elite online dancesport summits! The two-day online event, February 5-6, 2022, will include classes by:
  Gabriele Goffredo –   Fundamentals of Movement in Latin
  Pavel Lebedev – Fundamentals of a Winning Smooth Viennese Waltz
  Karina Smirnoff – Roles Between a Man and a Woman in the Paso Doble
  Paolo Bosco – Characteristics for a Tango of Champions
  Saverio Loria – How to get into Character for a Winning ShowDance
  Larissa Kerbel – How to Create Beautiful Interpretation Using the Musical Structure
  Joanna DeCamps – Fundamentals in the Mambo
  Benedetto Ferruggia – Characteristics of the Four Standard Swing Dances
Tickets are available for the full summit, per-day, or per-workshop. USA Dance members receive a discount. Space is limited, so do not wait to book your slot at https://usadance.org/page/OnlineDanceSummit
New Cooperation Agreement with Dance Vision
All are encouraged to take advantage of new membership benefits for Athletes, Coaches, and Adjudicators, as part of USA Dance's New Cooperation Agreement with Dance Vision.
During the Annual General Meeting, the Board of Directors announced a new agreement with Dance Vision to strategically align the two organizations. Dance Vision, also known as DVIDA, operates one of the largest ballroom dance teacher certification programs and provides instruction on syllabus dancers for competitive and social dancers via online and app formats. In recognition of this, USA Dance has recognized Dance Vision as the preferred vendor for educational materials for the American Style syllabus, professional exams, and certifications and will be aligning our American Style syllabus with the Dance Vision syllabus. New adjudicators providing Dance Vision American Style certifications will be recognized by USA Dance without the need for a conversion exam and Dance Vision will accept USA Dance issued American Style certification, if conducted by a USA Dance examiner who is also a Dance Vision examiner.
DanceSport-related benefits for athletes and professional members include a one-time 40% off coupon code for a new monthly or annual membership for USA Dance DanceSport members.  In addition to this membership-wide benefit, $2500 will be donated to offset the costs of the top two eligible couples attending the WDSF Adult World Smooth Championships for the next three years.  Plus, the top two eligible couples will be to attend all Dance Vision training camps and workshops free of charge for the next three years.
To take advantage of the discounted membership benefit, please email Margot Garnick at membership-dir@usadance.org.  In order to maximize the benefit we strongly recommend the annual membership.
New Adjudicator Highlights
At a recent meeting the Professional Dance Council voted to accept the adjudicator application and credentials of Robert Porch and Leysa Sinitsa, both of California. 

Mr. Robert Porch earned a Master of Fine Arts degree in Theatre Performance from the University of California, Los Angeles. After graduating, he was a full-time instructor and competitor with Fred Astaire Dance Studios in Florida and New York City. Mr. Porch has been fortunate to dance professionally in several ballroom touring shows, including the United States tour of Simply Ballroom with host Debbie Reynolds, as well as a Las Vegas residency show and the filming of the United Kingdom tour of Simply Ballroom. He also served as the ballroom specialist and featured ballroom couple for Royal Caribbean and Celebrity Cruise Lines for several years. He currently serves as the Director of the Ballroom Dance Conservatory at the Orange County High School for the Arts and has been certified as a Grand Master of Dance in International Ballroom and Latin through Dance Vision. He is a Championship Certified Adjudicator in Standard and Latin for USA Dance.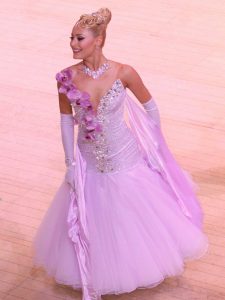 Lesya Sinitsa had a very successful amateur and professional competitive career before retiring and becoming a top coach and adjudicator. Her competitive achievements include becoming the three-time United States Amateur American Smooth Champion, United States Amateur International Ballroom Vice Champion, United States Professional Rising Star Ballroom Champion, United States Professional Open Finalist, the Ohio Star Ball Ballroom Showdance Champion, and the Blackpool Professional Ballroom Semi-Finalist. She co-owns Lead and Follow Dance Studio in West Covina, California and recently received her Grand Master of Dance certification in Standard and Smooth from Dance Vision. She is a Championship Certified Adjudicator in Standard and Smooth, and is working toward her certification in Latin and Rhythm.
Like this page? Share it with your friends.